Ep.12 – The Porch Pantry
3 months ago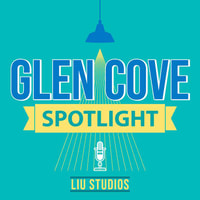 Carolynn Eipel talks with Kim Velentzas, co-founder of The Porch Pantry about food insecurity and how Glen Covers have stepped up to fight hunger in their community.
A production of LIU Public Radio. Visit us at WCWP.org
Find out more at https://glencovespotlight.pinecast.co
This podcast is powered by Pinecast. Try Pinecast for free, forever, no credit card required. If you decide to upgrade, use coupon code r-d2feee for 40% off for 4 months, and support Glen Cove Spotlight.